Neon Marketplace Quincy
Quincy, MA
posted September 25, 2023
Job Overview
Neon Marketplace is a fast-growing company comprised of locations that serve made to order premium quality food and beverages while also providing a vast convenience store and fuel offerings. The environment is fast paced and requires a hands on, self-motivated customer focused team member who is passionate about great customer service. The Team Supervisor creates a positive culture, is self-motivated, and delegates effectively to deliver amazing customer service, prepare food and beverages, ring the register, housekeeping, and other related responsibilities.
Duties and Responsibilities
Train, coach and motivate team members
Greet customers and provide an incredible customer service experience
Resolve customer experience opportunities
Execute policy, procedure, and standards
Perform management functions as it relates to inventory, cash management, asset management and vendor relationships
Prepare high quality food and beverage items focusing on speed, quality, accuracy, and safety
Complete customer transactions accurately and efficiently ensuring compliance to age restricted regulations such as lottery, tobacco, and alcohol
Maintain a world class standard of cleanliness throughout the interior and exterior of the store
Lead team deployment while having the ability to change stations between register, beverage, food service, and facilities throughout the shift
Stock and refill products
Fulfill food safety standards including product coding, temperature monitoring, rotation, cleanliness and hygiene
Ensure safe conditions for customers and associates
Complete tasks assigned by store management
Follow corporate standards, policies and procedures
Qualifications
Ability to work with little or no supervision
Availability to work all days/shifts including nights, weekends, and holidays
Strong customer service skills
Detail oriented
Relationship building skills
Good communication skills
Must have a High School diploma or equivalent
Must have reliable transportation
Ability to multitask
Ability to regularly lift 10 pounds and occasionally lift 25 pounds
Prior food service and/or customer service retail experience
Ability to direct others.

Benefits
Full Time Position
Competitive Health Benefits
Paid Time Off
Flexible scheduling
Professional Growth
Company Discounts
Competitive starting wage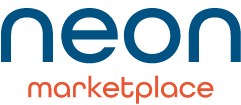 465 Washington St
Quincy, MA 02169
---
Current Job Openings