General Manager
Neon Marketplace Warwick
Warwick, RI
Posted May 27, 2021
Come join the family at Neon!
General Manager
Job Overview
Neon Marketplace is a fast-growing company comprised of locations that serve made to order premium quality food and beverages while also providing a vast convenience store and fuel offer.  As a Neon Marketplace General Manager (GM), you will create a positive culture and treat Associates equitably and with respect.  The GM is also responsible for revenue optimization, managing cost controls, meeting standards, and executing initiatives.  The environment is fast paced and requires a self-motivated customer focused leader who is passionate about people. 
What you will be doing
Lead a culture of engaged Associates
Foster a warm, welcoming, and positive customer experience
Lead a team of Management and Associates encouraging on-going open communication, feedback, and follow-up
Lead successful staffing expectations, training, and development of your team
Comply with programs, policies and procedures as well as regulatory requirements
Achieve sales, key metrics, and profitability goals
Lead workforce planning and talent management to support the staffing needs of your store and new stores emerging in a fast-growing company
Build connections with your local community
Execute local marketing efforts around your store
Assume responsibility for special programs or assignments as needed
Lead a complex business that includes built to order foodservice and beverages, convenience retail, fuel, drive-thru, delivery, and future concepts
Deliver the budget through analytics and by creating business plans that rally your team around unified goals
Ensure processes are in place to execute food safety standards
Lead and embrace change and further integrate into process and routine
Schedule and manage store labor
Foster an environment that encourages diversity and inclusion, respect, and mutual understanding.
Encourage, recognize, reward, and make sincere efforts to appreciate your team
The ideal candidate for this position
Essential Qualities 
Strong leadership and managerial skills
Excellent interpersonal skills
Strong team building skills
Strong communication skills, including the ability to communicate verbally to both large and small groups of Associates
Strong analytical skills
Ethical, honest, trustworthy, respectful
Ability to work all shift/days including nights, weekends and holidays
Basic Qualities
High School Diploma or equivalent required
Bachelor's Degree in business or related field preferred
2 years' experience supervising others preferred
2 years' experience supervising others in foodservice or restaurants preferred
Ability to relocate as needed preferred
Benefits
We offer a HIGHLY COMPETITIVE benefits package!
Health, Dental and Vision Insurance
Disability Insurance
Supplemental Life Insurances
Identity Theft Protection
Flexible Spending Accounts
Paid Time Off and Holidays
401k
and more!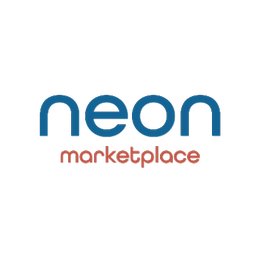 1776 Post Road
Warwick, RI 02888
Current Job Openings
Neon Marketplace Warwick
Concession
At Neon Marketplace, our vision is to dynamically change the perception of a convenience store to that of a food destination where friendly associates provide premium products at bright, clean, and technology driven stores.  At Neon marketplace you will find amazing people serving delicious indulgences, and we just so happen to provide fuel and EV charging.   Our goal is to provide a first-rate customer experience that will help keep our customers moving forward but will always keep them coming back. 
Values: Doing the right thing
Being humble, kind and approachable 
Hiring, developing and retaining the best people 
Showing discretionary effort 
Thinking creatively
We are in your communities coming together, sharing together, working together and succeeding together.
Benefits: 
Competitive wages 
Medical 
Dental 
Vision 
401k 
Identify theft 
Paid time off 
Sick Days 
Employee Referral program 
Career Growth 
Inclusive Environment:
Neon Marketplace supports a culture around diversity & Inclusion, all of us at Neon have the ability to promote a culture of acceptance and Inclusion. We emphasis on equality in the workplace which means that we don't just focus on saying the right words. It means that everyone is paid fairly , given equal opportunities for advancement and new roles, and they feel safe and secure being their true selves at work each and every day.
 Opportunities:
Here at Neon we are invested in YOU first, our people are the most valuable asset to our company. Each and every member of our team will be invested in your future. We encourage our associates to share ideas and think creatively. Lets help each other, lets learn from one another and lets GROW together.