Kitchen Manager
Neon Marketplace Warwick
Warwick, RI
Posted May 27, 2021
Come join the family at Neon Marketplace!
Kitchen Manager
Job Overview
Neon Marketplace is a fast-growing company comprised of locations that serve made to order premium quality food and beverages while also providing a vast convenience store and fuel offer.  As a Neon Marketplace Kitchen Manager (KM), you will lead the food and beverage programs including customer experience, associate experience, production, sales, inventory, and quality assurance.  The environment is fast paced and requires a hands on, self-motivated, customer focused leader who is passionate about people
What you will be doing
Lead the food and beverage program
Collaborate with the General Manager in recruitment, training, team development, and performance management
Analyze customer feedback and create plans to continually evolve the customer experience
Create plans to improve business results in sales, key metrics, and profitability
Execute standards of quality, cleanliness, and food safety
Build excitement around promotions and programs
Lead foodservice inventory management including accountability to shrink, spoilage, and margin goals
Create build to's for consistent and organized inventory
Execute foodservice efficiency program
Execute recipes, portioning, and rotation
Execute strong organization and merchandising skills
Foster a warm, welcoming, and positive customer experience
Comply with programs, policies and procedures as well as regulatory requirements
Develop team members to support the staffing needs of your store and new stores emerging in a fast-growing company
Foster and embrace change
Encourage an environment of diversity and inclusion, respect, and mutual understanding
Lead the entire store operation in absence of the General Manager and Assistant Manager
The ideal candidate for this position
Essential Qualities
Strong customer service skills
Ability to work with no supervision
Ability to lead and collaborate in a team environment
Detail oriented
Availability to work all days/shifts including nights, weekends, and holidays
Strong relationship building skills
Basic Qualities
High School Diploma or equivalent required
1 year experience supervising others preferred
1 year experience supervising others in foodservice or restaurants preferred
Demonstrated experience in customer service and leading a team
Serve Safe Certification or equivalent preferred
Benefits
We offer a highly competitive benefits package!
Health, Dental and Vision Insurances
Supplemental Life Insurances
Disability Insurances
Identity Theft Protection
flexible Spending Accounts
401(k)
Pad Time off , Vacation and holidays
EMPLOYEE DISCOUNTS!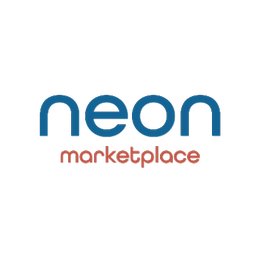 1776 Post Road
Warwick, RI 02888
Current Job Openings
Neon Marketplace Warwick
Concession
At Neon Marketplace, our vision is to dynamically change the perception of a convenience store to that of a food destination where friendly associates provide premium products at bright, clean, and technology driven stores.  At Neon marketplace you will find amazing people serving delicious indulgences, and we just so happen to provide fuel and EV charging.   Our goal is to provide a first-rate customer experience that will help keep our customers moving forward but will always keep them coming back. 
Values: Doing the right thing
Being humble, kind and approachable 
Hiring, developing and retaining the best people 
Showing discretionary effort 
Thinking creatively
We are in your communities coming together, sharing together, working together and succeeding together.
Benefits: 
Competitive wages 
Medical 
Dental 
Vision 
401k 
Identify theft 
Paid time off 
Sick Days 
Employee Referral program 
Career Growth 
Inclusive Environment:
Neon Marketplace supports a culture around diversity & Inclusion, all of us at Neon have the ability to promote a culture of acceptance and Inclusion. We emphasis on equality in the workplace which means that we don't just focus on saying the right words. It means that everyone is paid fairly , given equal opportunities for advancement and new roles, and they feel safe and secure being their true selves at work each and every day.
 Opportunities:
Here at Neon we are invested in YOU first, our people are the most valuable asset to our company. Each and every member of our team will be invested in your future. We encourage our associates to share ideas and think creatively. Lets help each other, lets learn from one another and lets GROW together.