Front Office Manager
Fort Lauderdale Marriott North
Fort Lauderdale, FL
Posted May 4, 2021
Front Office Manager
Description
The Marriott Ft. Lauderdale North hotel has 315 elegantly appointed guestrooms, versatile and fully equipped meeting space, one restaurant and one lounge.
Job Qualifications
Qualified candidates will have 3+ years experience as Front Office Manager in a full-service hotel (previous Marriott experience highly preferred).
This position is responsible for managing all aspects of the Front Office/AYS, Guest Services (Bellstand), ensuring delivery of outstanding customer service.
Job Overview
*Develop and implement controls for expense management.
*Utilize labor management tools to schedule and control labor costs.
*Interview, hire, train, develop, resolve problems, provide open communication and recommend discipline and/or termination when appropriate of staff members.
*Ensure timely completion of performance appraisals.
*Communicate both verbally and in writing to provide clear direction to staff.
*Interact positively with customers and take action to resolve problems to maintain a high level of customer satisfaction and quality
*Responsible for the Property Management System (PMS) system.
*Takes an active part in the leadership of achieving Guest Satisfaction Survey (GSS) goals.
*Communicates with housekeeping throughout the day for all rooms needed for check-ins.
*Acts as Manager on Duty (MOD) while on property
* Manage Front Office, At Your Service (AYS), Concierge and Bell Staff.
* Preparing weekly schedules, forecasting labor, processing daily payroll.
* Completing forecast and participating in yield management.
* Analyzing daily and monthly financials and work with GM when opportunities arise.
* Respond to all guests' requests, problems, complaints and/or accidents presented at the Front Desk or through reservations, comment cards, letters and/or phone calls, in an attentive, courteous and efficient manner. Follow up to ensure guest satisfaction.
* Motivate, coach, counsel and discipline all Guest Services personnel according to Hotel S.O.P.'s.
* Prepare and conduct all Guest Services interviews and follow hiring procedures according to Hotel S.O.P.'s.
* Develop employee morale and ensure training of Guest Services personnel.
* Maximize room revenue and occupancy by reviewing status daily. Analyze rate variance, monitor credit report and maintain close observation of daily house count. Monitor selling status of house daily, i.e. flash report, allowances, etc.
* Participate in required M.O.D. program as scheduled.
* Review Guest Services staff's worked hours for payroll compilation and submit to Accounting on a timely basis.
* Prepare employee Schedule according to business forecast, payroll budget guidelines and productivity requirements.
* Ensure that no-show revenue is maximized through consistent and accurate billing.
* Maintain Hotel S.O.P.'s regarding Purchase Orders, vouchering of invoices and checkbook accounting.
* Ensure that Wage Progress, Productivity and the Ten Day Forecast are completed on a timely basis according to Hotel S.O.P.'s.
* Maintain a professional working relationship and promote open lines of communication with managers, employees and other departments.
* Operate all aspects of the Front Office computer system, including software maintenance, report generation and analysis, and simple programming.
* Monitor all V.I.P.'s, special guests and requests.
* Monitor proper operation of the AYS console and ensure that employees maintain e Hotel S.O.P.'s in its use.
* Ensure staff greet and welcome all guests approaching the Front Desk in accordance with Hotel S.O.P.'s.
* Ensure implementation of all Hotel policies and house rules. Understand hospitality terms.
* Ensure sign off of all Service Standards by Position for Guest Services staff.
* Assist in preparation of revenue and occupancy forecasting.
Job Requirements: * At least 5 years of progressive experience in a hotel.
* Supervisory experience required.
* Must be proficient in Windows, Company approved spreadsheets and word processing.
* Must have a valid driver's license from the applicable state.
* Communicate in a positive and professional manner with guests and associates.
* Plan, organize and supervise the department staff. Obtain and maintain the confidence and cooperation of others.
* Listen well, and communicate effectively, both orally and in writing, with others.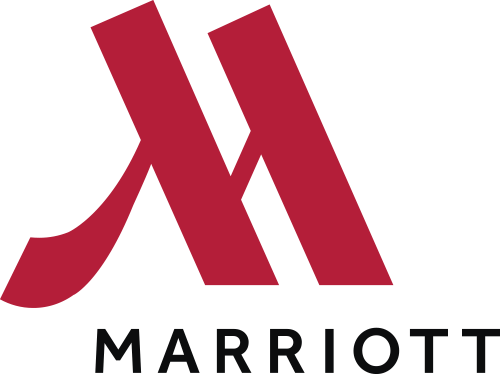 Fort Lauderdale Marriott North
315 Room Hotel
Apply to be a member of our TPG Hotels & Resorts family,
a Top 10 Hotel Management Team and 'hospitality employer of choice!'


Our Hotel
Our modern hotel provides the ideal setting for relaxation and places visitors near top area destinations including Fort Lauderdale Beach, Pompano Beach, Holy Cross Hospital and Isle Casino® Racing Pompano Park. After a day of adventure, guests can retreat to our modern accommodations with luxury bedding, free Wi-Fi and flat-panel TVs. When hunger strikes, guests can enjoy a meal in private with our 24-hour room service, or head to Blue Fire Grille to sample delicious American cuisine with a Caribbean flair. In the evening, we invite our guests to unwind at Blue Fire Bar and Lounge while watching a game and enjoying a draft beer or cocktail. For those hosting a business or social event during their visit, we offer 19 versatile meeting venues with custom catering options and planning services. The Fort Lauderdale Marriott North will exceed all expectations.