Concierge
The Residences Providence
Providence, RI
Part Time
Posted November 24, 2020
Are you a Night Owl? This is the job for you!
Concierge
The Residences Providence located in the heart of Downtown Providence is looking for an Part-Time Weekend Concierge.
This position will be Saturday and Sunday working 3:00pm-11:00pm.
Will also have opportunity to pick up shifts when associates take approved off.
What you will be doing:
Effectively greet all residents, guests and visitor and provide a "check point" for entrance into the building.
Secure appropriate identification when necessary for visitors and guests
Monitor the security surveillance system while ensuring all residents, guests and visitors are provided with superior service and attention.
Respond to calls from tenants for various requests (arranging taxis, restaurant reservation, wake up calls, etc.)
Accept deliveries, mail and dry cleaning while maintain logs associated with each task
Perform routine checks of the building
The ideal candidate for this position:
Strong customer service skills
Requires a friendly, courteous and professional manner
Hospitality experience preferred but will accept entry level candidates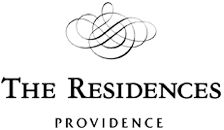 One West Exchange Street
Providence, RI 02903
Current Job Openings
The Residences Providence
Condominium
Apply to be a member of our TPG Hotels & Resorts family,
a Top 10 Hotel Management Team and "hospitality employer of choice!"
About The Residences
A home in the center of a bustling downtown Providence with break taking views of the city skyline, Narragansett Bay, WaterFire, the historic East Side, world-renown Brown University and Rhode Island School of Design and inspiring sunsets.
With a Walkability rank of 98 of 100, The Residences is a comfortable stroll to the very heart of Providence's world known culinary treats, from inventive food truck offerings to casual dining downtown to world class formal restaurants.
Intimate one bedrooms Residences of 765 square feet to multiple bedroom plans of 1,786 square feet to dramatic Penthouse opportunities of over 3,000 square feet available.