Housekeeping Supervisor
Fort Lauderdale Marriott North
Fort Lauderdale, FL
Posted August 12, 2019
Join the the heart of the house: the housekeeping department at Marriott North. We perform at our best so our guests can perform at their best.
Housekeeping Supervisor
What you will be doing
Supervise the Housekeeping staff. Ensure new associates are equipped with the necessary knowledge and skills to achieve job expectations. Evaluate the staffs job performance and coach and counsel as necessary. Clearly communicate to associates the standards of performance and their role in contributing to individual and team success. Ensure all required training occurs including orientation, safety, fire, alcohol awareness, food handling and blood-borne pathogen. Ensure staff compliance with internal controls, policies, procedures, standards and regulations. Insist on a work environment that is free from harassment.
Perform and supervise the cleaning and inspection of the guest rooms, public areas and back of the house. Ensure compliance with proper cleaning techniques, procedures, brand standards and regulations. Ensure proper use of cleaning equipment and supplies.
Issue staff cleaning assignments including special requests, areas of concentration and deep cleaning.
Ensure maintenance problems are promptly reported to Engineering through proper channels.
Order supplies and maintain accurate inventory as assigned.
Respond to guest requests, concerns and problems to ensure guest satisfaction.
Log items into the Lost and Found and respond to inquires regarding lost items.
On time and at work when scheduled and in proper uniform.
Attend department meetings as scheduled.
Consistent professional and positive attitude and actions when communicating with guests and associates.
Report any incidents of guest dissatisfaction or matters of significance to manager / supervisor so that corrective measures may be taken.
Comply with policies and procedures. Practice safe work habits and comply with sanitary, safety, security and emergency procedures. Write shift reports including reports on any incidents of theft, accidents or injuries when assigned. Check with manager/supervisor before leaving work area for any reason.
Perform special projects and other responsibilities as assigned. Participate in task forces and committees as requested.
Any other duties / tasks as requested by management.
Requirements
 The Company may consider equivalent combination of acceptable education and experience providing the knowledge, skills and abilities cited below. 
Education and Experience: 
High school education plus schooling in hospitality management, business or related experience. .
Two or more years of related experience.
Familiarity with hospitality industry practices preferred.
Skills and Abilities:
Ability to effectively and efficiently supervise staff, daily operations and resolve operational problems in compliance with policies and procedures.
Ability to appropriately interview, hire, schedule, motivate, train, monitor and address staff performance.
Knowledge of housekeeping principles and practices along with proper use of cleaning equipment and supplies.
Ability to timely compile facts/figures, identify, investigate and resolve matters.
Ability to follow an appropriate course of action based on policies and procedures.
Ability to operate a computer, phone and other office equipment.
Attention to details with good organizational and efficient time management skills.
Display consistent professional leadership with effective listening and communication skills.
Ability to work in a fast paced environment, sometimes under pressure, while simultaneously handling competing and changing priorities.
Ability to satisfy the legal requirements for employment within the jurisdiction.
Fort Lauderdale Marriott North
315 Room Hotel
Apply to be a member of our TPG Hotels & Resorts family,
a Top 10 Hotel Management Team and 'hospitality employer of choice!'


Our Hotel
Our modern hotel provides the ideal setting for relaxation and places visitors near top area destinations including Fort Lauderdale Beach, Pompano Beach, Holy Cross Hospital and Isle Casino® Racing Pompano Park. After a day of adventure, guests can retreat to our modern accommodations with luxury bedding, free Wi-Fi and flat-panel TVs. When hunger strikes, guests can enjoy a meal in private with our 24-hour room service, or head to Blue Fire Grille to sample delicious American cuisine with a Caribbean flair. In the evening, we invite our guests to unwind at Blue Fire Bar and Lounge while watching a game and enjoying a draft beer or cocktail. For those hosting a business or social event during their visit, we offer 19 versatile meeting venues with custom catering options and planning services. The Fort Lauderdale Marriott North will exceed all expectations.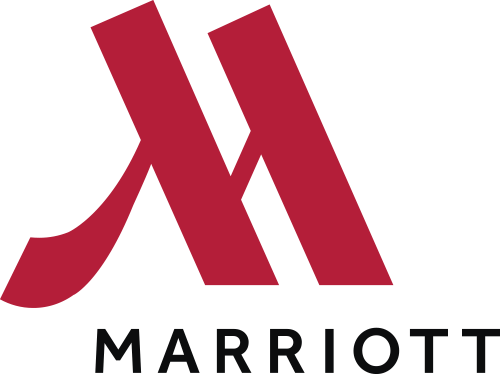 Current Job Openings