Human Resources Director
Hilton Providence
Providence, RI
Posted July 12, 2019
Forbes Magazines has rated the Hilton as the number one best place to work! Are you looking to join a great team, and the best company in Hospitality? We are Hilton. We are Hospitality.
Human Resources Director
At TPG Hotels & Resorts we are driven to deliver superior brand quality, value and service to our guests and owners.
You'll want to work here
People are our greatest assets. TPG Hotels & Resorts is proud of its ability to recruit, train and retain the best hospitality personnel in the business. Nationwide, TPG-managed properties are recognized as great places to work and build a career.
The Hilton Providence has an exciting opportunity for a Director of Human Resources.
What you will be doing
The Human Resources Director manages day-to-day operations including promoting a safe, fair, positive work environment, hiring, managing human resources programs, and ensuring compliance with policies, procedures and reporting requirements.  The Human Resources Director manages responsibilities in alignment with senior management, Company policies and procedures, brand standards and local, state and national regulations.  Also responsible for quality service, meeting/exceeding financial and service goals, and managing within approved plans and objectives.   HR reports, investigates and resolves violations to internal controls, policies, procedures, standards and regulations.
The ideal candidate for this position
 Will possess knowledge of hospitality, business and Human Resources principles and practices.  Possess organizational skills that result in accurate, timely and thorough work.   Ability to effectively and efficiently manage daily operations and resolve operational problems.  Ability to appropriately interview, hire, schedule, motivate, train, monitor and address staff performance.  
Possess strong listening, verbal and written communication skills with professionalism, diplomacy and confidentiality.  Display consistent professional leadership while simultaneously handling competing and changing priorities and projects.  Remain positive, resourceful and possess the ability to improvise while working in a fast-paced environment, sometimes under pressure. 
Hilton Providence
274 Room Hotel
Apply to be a member of our TPG Hotels & Resorts family,
a Top 10 Hotel Management Team and "hospitality employer of choice!"


At A Glance
Located in the heart of downtown Providence, Rhode Island, this stylish hotel is within walking distance of Historic Federal Hill, Providence Place Mall and Rhode Island Convention Center. Discover attractions with ease from this comfortable and sophisticated Rhode Island hotel. Travelers will discover fantastic shopping and entertainment at Providence Place Mall or they may enjoy a day out at Roger Williams Park Zoo, one of the oldest zoos in the US.
Central location in Downtown Providence
Adjacent to Dunkin' Donuts Center and the Rhode Island Convention Center
Less than a mile from Providence Place Mall
Indoor heated pool and 24-hour fitness center
Breakfast, lunch, dinner or al fresco dining; on-site Starbucks®
8,500 sq. ft. of flexible meeting space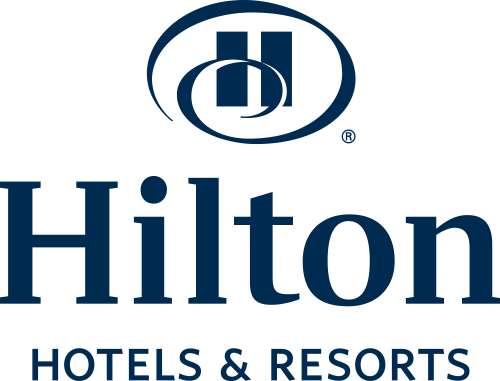 21 Atwells Avenue
Providence, RI 02903