Steward/Dishwasher
Mill Falls at the Lake
Meredith, NH
Part Time
Posted September 17, 2019
We aspire to be the premier hospitality destination in Northern New England. We are committed to providing exceptional service in a clean, well-maintained, unique environment that enhances our community, while ensuring our staff and customers enjoy everything our region has to offer.
Steward/Dishwasher
At TPG Hotels & Resorts we are driven to deliver superior brand quality, value and service to our guests and owners.
You'll want to work here
People are our greatest assets. TPG Hotels & Resorts is proud of its ability to recruit, train and retain the best hospitality personnel in the business. Nationwide, TPG-managed properties are recognized as great places to work and build a career.
The Steward cleans and sanitizes all areas of the kitchen and operates the dish washing machine in safe and efficient compliance with policies and procedures, brand standards, and federal, state and local regulations.
Job overview:
Operate dish washing machine including proper rack stacking and silver presoaking. Wash dishes, pots and pans, kitchen utensils, glasses, silverware, etc.

Maintain mop station with mops/buckets, brooms, and proper cleaning solutions. Sweep and mop floors. Keep floors clean and dry, pick up wet spills immediately.

Clean walls, tables, racks sinks, floor mats and disposal area. Polish stainless steel.

Clean ovens, hoods, filters, drains, hot boxes, steam tables, flat boxes and ceiling vents, according to schedule or as directed.

Empty all trash cans, wash out and return to kitchen.

Perform special cleaning projects as assigned.

On time and at work when scheduled, and in proper uniform.

Consistent professional and positive attitude and actions when communicating with guests and associates.
Job Requirements:
Must be an outgoing, positive, friendly person.

Must be able to work a flexible schedule including nights, weekends and holidays.

Previous experience in a café/diner setting with fast service orders is a plus, but not required.
Mill Falls at the Lake
171 Room Inn
About Us
In the early 1980's, Meredith was at a crucial point in its history, struggling with how to responsibly develop and revitalize its downtown area without jeopardizing its small town character and charm, historic resources, and environmental assets. 
In 1983, three investors bought the mill property that dated back to the beginning of our country's Industrial Revolution, which had deteriorated into an unsightly sprawl. Many of the non-historic structures in the complex were razed, but the historic old linen Mill was preserved and reconstructed into a four-floor marketplace. A half-ton copper cupola from atop the tower of a North Woodstock Church was acquired and hoisted to a new perch on the mill roof. The Marketplace, along with three new retail buildings, was created and opened its doors for business in 1984. 
The following year, the magnificent 54-room Inn at Mill Falls was added to the complex. 
The area was beautifully landscaped, and the waterfall that powered the old mill was exposed. Instead of walking around the mill property to get to the waterfront, people could now stroll along red brick paths and enjoy the shops and scenery. 
From a dilapidated mill town to a world-class village resort, Meredith has undergone a remarkable transformation over the last 25 years, and Mill Falls at the Lake has played a major role in that transformation.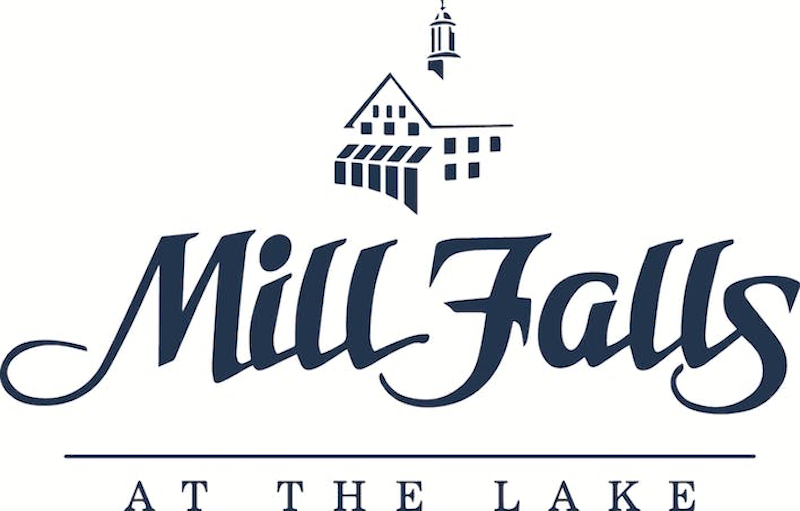 312 Daniel Webster Highway
Meredith, NH 03253
Current Job Openings