Executive Housekeeper
Fort Lauderdale Marriott North
Fort Lauderdale, FL
Posted August 14, 2019
We're looking for a host who can respond to cues left in the guest rooms. If you can respond to cues and make it brilliant, apply now!
Executive Housekeeper
Job overview
Supervise the daily operations of the housekeeping staff, promoting a safe environment and quality service to achieve maximum guest satisfaction, protection of assets and minimal expenses.
What you will be doing
Supervise the housekeeping employees to attract, retain and motivate them while providing a safe work environment; interview, schedule, train, develop, empower, coach and counsel, recommend and conduct performance reviews and recommend discipline and termination, as appropriate.
Supervise and inspect the daily cleaning of the guest rooms, public areas and heart of the house; ensure compliance with accident/loss prevention programs, LSOPs and SOPs and health/sanitation standards and regulations to achieve a high level of cleanliness and guest satisfaction.
Monitor and report on expenses (payroll and supplies) to aid in controlling costs while ensuring adequate staff and supplies are on hand to provide top quality services.
Respond to guest requests, concerns and problems to ensure guest satisfaction.
Refer and follow up on maintenance issues/problems with Engineering to protect hotel assets, ensure a safe, accident free environment for guests and employees and maintain/ improve guest satisfaction.
Manage the Lost and Found Program and answer inquiries to maintain controls and ensure guest satisfaction.
Implement emergency training and procedures to ensure appropriate protection of the hotel's guests, staff and company assets.
Regular and timely attendance is an essential function of this position
Monitor and act on special requests as needed; VIPs, special needs rooms, connecting, etc.
Establish and maintain key control system.
Requirements
Able to stand/walk /work on his/her feet during whole duration of shift and lift/push/pull up to 50 lbs.
Proven track of successful guest service satisfaction in housekeeping scores
Able to initiate and maintain communication lines at a levels.
Proficient in Rooms Management Software Systems and Windows.
Bilingual Creole or Spanish a plus
Experience as an Executive Housekeeper for a full service property for 2 or more years is required.
BA in Hospitality Management desired or equivalent in experience.
Ability to commit and comply with the above mentioned job description and accept added responsibility accordingly
Fort Lauderdale Marriott North
315 Room Hotel
Apply to be a member of our TPG Hotels & Resorts family,
a Top 10 Hotel Management Team and 'hospitality employer of choice!'


Our Hotel
Our modern hotel provides the ideal setting for relaxation and places visitors near top area destinations including Fort Lauderdale Beach, Pompano Beach, Holy Cross Hospital and Isle Casino® Racing Pompano Park. After a day of adventure, guests can retreat to our modern accommodations with luxury bedding, free Wi-Fi and flat-panel TVs. When hunger strikes, guests can enjoy a meal in private with our 24-hour room service, or head to Blue Fire Grille to sample delicious American cuisine with a Caribbean flair. In the evening, we invite our guests to unwind at Blue Fire Bar and Lounge while watching a game and enjoying a draft beer or cocktail. For those hosting a business or social event during their visit, we offer 19 versatile meeting venues with custom catering options and planning services. The Fort Lauderdale Marriott North will exceed all expectations.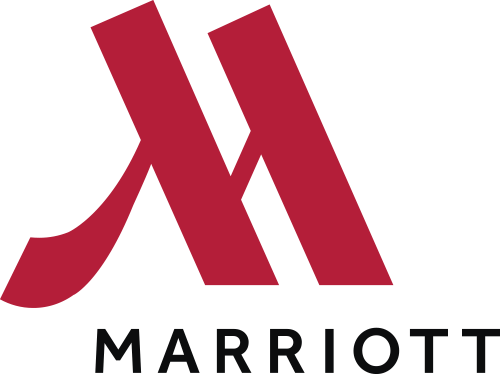 Current Job Openings