Kitchen Supervisor
DoubleTree by Hilton Hotel Tulsa - Warren Place
Tulsa, OK
Posted May 4, 2019
The kitchen supervisor is the director of the daily kitchen activities--cooking, prepping, cleaning, adjusting for circumstances. This person will help keep the kitchen moving at a strong pace that meets our guests' needs and delivers a great experience!
Kitchen Supervisor
The Kitchen Supervisor manages staff and day-to-day kitchen operations including planning and managing the production and presentation of quality food in a cost effective, safe manner. Creates and recommends menu changes to achieve guest satisfaction.  Responsible for quality service, meeting/exceeding financial and service goals, and managing within approved plans and objectives.  Reports, investigates and resolves violations to internal controls, policies, procedures, standards and regulations.   
This position directly manages assigned staff and indirectly manages all subordinates.  Articulates Company goals to the staff.  Demonstrates commitment to these goals through work ethic, integrity and respect for the Company and associates.  Unites associates in a common commitment to achieve and exceed these goals.  Works closely with management throughout the hotel and the Company.  Impresses guests with quality and timely service in a pleasant and friendly manner.
Education and Experience: 
High school education plus schooling in culinary arts, hotel and restaurant management or related major.  Three or more years of related experience.  Familiarity with hospitality industry practices preferred.  
Skills and Abilities:
Possess knowledge of culinary arts, food & beverage service, hospitality, business and basic accounting principles and practices.  Possess organizational skills that result in accurate, timely and thorough work.  Ability to effectively and efficiently manage daily operations and resolve operational problems.  Ability to appropriately interview, hire, schedule, motivate, train, monitor and address staff performance.
Benefits of Employment
The Doubletree by Hilton, Tulsa at Warren Place offers an opportunity for rapid growth and development. We want our hotel to be the best and our guests to be beyond satisfied. To achieve that goal, we hire the most highly qualified people available and provide a competitive benefits package which includes:
Health insurance
Dental insurance
Vision
Vacation and Sick/Personal Time-Off
Paid Holidays
Flexible Spending Accounts (Medical and Dependent Care)
Company-paid Life Insurance
Short Term Disability
Long Term Disability
401k Plan
Discounted Room Nights
Covered Parking


EEO/AA: Minorities/Females/Disabled/Vets
DoubleTree by Hilton Hotel Tulsa - Warren Place
370 Room Hotel
Apply to be a member of our TPG Hotels & Resorts family,
a Top 10 Hotel Management Team and "hospitality employer of choice!"
At A Glance
Welcome to the DoubleTree by Hilton Hotel Tulsa – Warren Place. Renovated in April 2017, this refreshing hotel is located in the Warren Place office complex.
Our South Tulsa hotel offers easy access to downtown, St. Francis Hospital, St. John Medical Center and Tulsa Expo Square. We are also close to KingsPointe Village shops, the University of Tulsa, Oral Roberts University (ORU), Woodland Hills Mall and LaFortune Park.
This Tulsa, Oklahoma hotel offers spacious guest rooms featuring WiFi access and flat-screen TVs. For business travelers, the hotel provides several suite options, some with boardroom tables for conference meetings. Our guests can unwind in our fitness center or large indoor pool, sauna and whirlpool. The scenic walking path behind the hotel is great for a stroll.
With more than 20,000 sq. ft. of flexible space, this hotel in South Tulsa hosts meetings and events for up to 800 guests. The space features the Tulsa Learning Theatre, a tiered lecture center.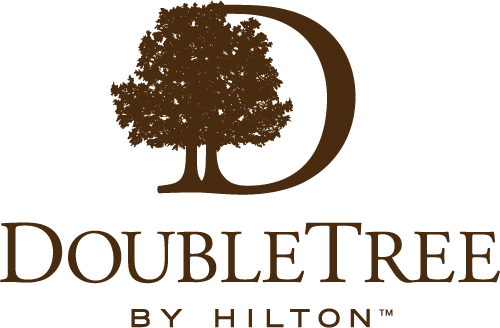 Current Job Openings